By
Ospconsultants
DoT Adding new Chapter XVII for Machine to Machine Service (M2M) License in India.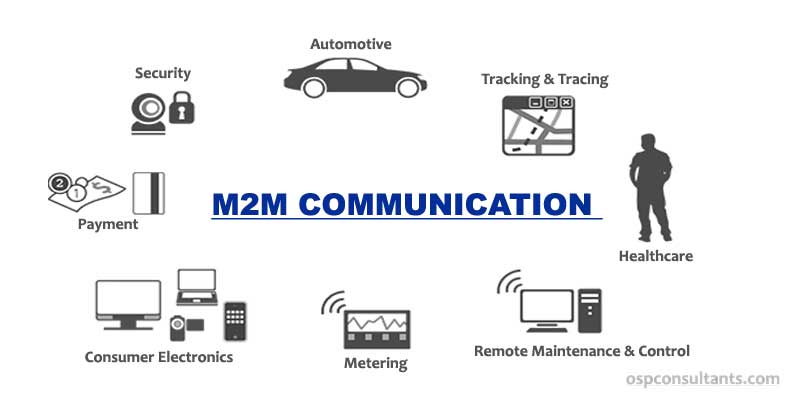 Service Area of M2M License in India
The License/Authorization for M2M are granted for three different
Categories namely Category 'A', Category 'B' and Category 'C'.
The Service Area for Category 'A' authorization shall be the National Area.
The Service Area for Category 'B' authorization shall be the Telecom Circle/Metro area as defined in Annexure-V.
The Service Area for Category 'C' authorization shall be the Secondary Switching Area (SSA)
as defined in Annexure-VII. If the Licensee desires to obtain M2M Category 'C' Authorization, under Unified License, for more than four SSAs in a Telecom Circle, the Licensee shall be required to obtain M2M Category 'B' authorization for that Service Area. License/Authorization for M2M, granted for more than one Service Area (Telecom Circle/Metro/SSA), shall be administered at each Service Area level as per terms and conditions contained in Part-I and in this chapter.
Scope of M2M Service authorization covers the following:
The Licensee can own the underlying network to provide connectivity and relatedservices for M2M Service Providers.
The Licensee can perform functions such as:

(a) access and integration of resources provided by other providers.

(b) support and control of the M2M/IoT capable infrastructure;
(c) offering of M2M/IoT capabilities, including network capabilities and resource exposure to other providers.

2(iii) The Licensee intending to provide services exclusively through the LPWAN or equivalent technologies using unlicensed spectrum shall be covered under this authorization. Such licensees may also use backhaul/ access spectrum of its NSO(s) to provide M2M services exclusively, if they desire to provide M2M services in the licensed band.
2(iv) Except those services permitted under the scope of this authorization, the Licensee shall not provide any service / services which require a separate service authorization / license.
2(v) The UL(VNO) Licensees having Access Service authorization can provide the M2M services covered under this authorization and need not to obtain this authorization separately.
For More details please review DoT Guidelines or call us at +91- 8302935154